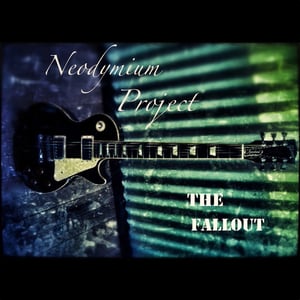 $

3.99
The Fallout is the first single from Neodymium Project. This edition is limited to just 300 copies world-wide.
The song is also available on iTunes, Amazon, Google Play, Spotify and other online retailers.
The stock has arrived and the CD-single is ready to ship for a special price!
The creative force behind the project is Singer/Songwriter/Guitarist, Sanjiv Sathiah from Sydney, Australia.
The Fallout was written and composed by Sanjiv Sathiah.
Credits:
Rhythm Guitars & Bass Guitar: Sanjiv Sathiah
Contributing Artists:
Lead Guitar Solo: Steve Stevens
Vocals: Spencer Jones
Production:
Mixing: Ramesh Sathiah | Song Zu
Additional Mixing: Sanjiv Sathiah
Co-produced by Sanjiv Sathiah and Ramesh Sathiah
Mastering: Leon Zervos | Studios 301